Highlighted Classes & Events
Open Shop Nights!
Every Monday (6-8pm) and Friday night (7-10pm), we're open to the public for tours of the enormous new shop, guest tool use, and socializing. (Remember, in order to use most power tools you'll need to be checked off on them first, so build that process into your schedule.) $Free
Laser Cutting/Engraving Class
Held the 1st Friday of every month @ 6pm. Our CNC Area Captain teaches participants everything they need to know to get up and running on our two laser cutters. Importing a design, setting up the machine to cut/etch the design, choosing and handling materials, and safety protocols. Open to the public – but you must RSVP on MeetUp. $Free
Sharpening Clinic
Tues, Feb 18th, 6:30pm-7:30pm
All are welcome to bring chisels, plane irons, or other items for sharpening. Bring stones and sharpening equipment if you have them.
No need to RSVP, just drop by! $Free
Beginning Wood Carving
Every first and third Wednesday, 7pm-9pm
This class will help the student learn blade control, sharpening knives and chisels, types of chisels and their use. Starting with a simple project will give student all of these skills and the confidence to challenge themselves.
You must RSVP on MeetUp to attend. $12.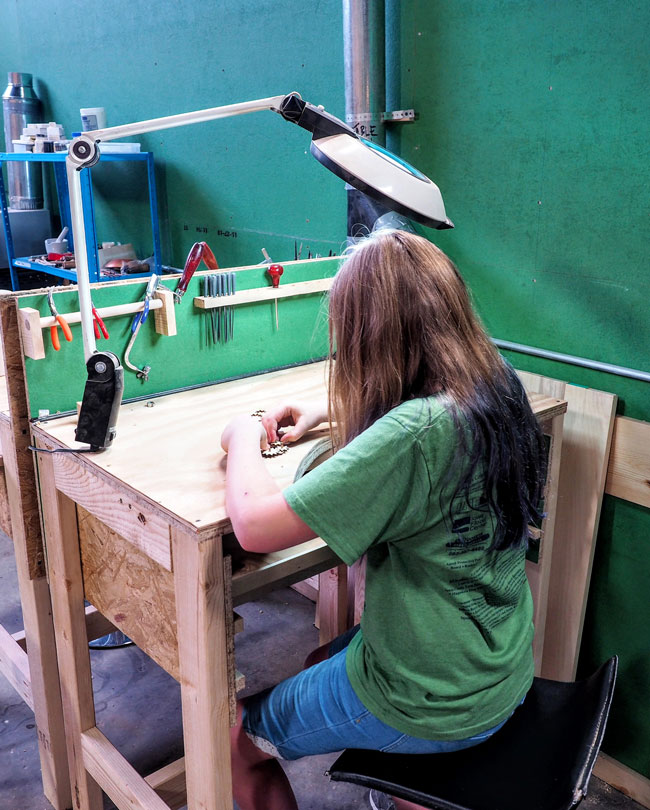 To sign up for any class, please visit our MeetUp group and RSVP to save your spot. Open Shop nights are drop-in, and do not require an RSVP.